Regular price
$71.00 USD
Sale price
$41.00 USD
Unit price
per
Sale
Sold out
Introducing our cozy cave bed!
Designed specifically to help cats and puppies with anxiety feel safe and comfortable.
Our cozy cave bed is perfect for pets who love to snuggle up in a cozy and secure space.
The cozy cave bed is made from high-quality, ultra-soft materials that will provide your pet with the ultimate in comfort and relaxation.
The cozy cave bed is designed with a cave like rim and a deep crevice in the center, providing your pet with a sense of security and coziness that will help them feel safe and relaxed.
The cozy cave is also designed to be easy to clean and maintain and it's available in a range of sizes and colors, so you can find the perfect match for your furry friend.
Overall, our cozy cave bed is the perfect accessory for any pet owner who wants to help their pet feel calm, relaxed, and comfortable.
Get yours today and give your furry friend the ultimate in comfort and relaxation!
Description

Designed by our brilliant pet therapists to improve your pet's quality of life. 

The raised walls create a sense of security and help activate the nervous system in a positive way, which then allows your fur kids to calm down faster and relax more easily.  

Being deep in our cave bed results in more effective sleep while helping to ease anxiety and stress.

Our soft padded centre gives comfortable support while allowing your cat to sink into their safe space.

The amazingly soft faux fur imitates theirmother's fur assisting them to relax and feel at ease. 

Pets also love kneading our super soft shaggy 4cm faux fur.

It comes vacuumed rolled for cost effective shipping. Simply shake out the bed on arrival :)
Shipping

We offer free worldwide shipping.

Standard International Shipping: 14 business days (varies by country).

*Note:Shipping times are averaged from the last 500 orders.
Dimensions
Care Instructions
Refund Policy

If there's anything wrong with your order you have 30 days- if it's the wrong size, wrong color or defective. We'll give you a full refund.

Share
View full details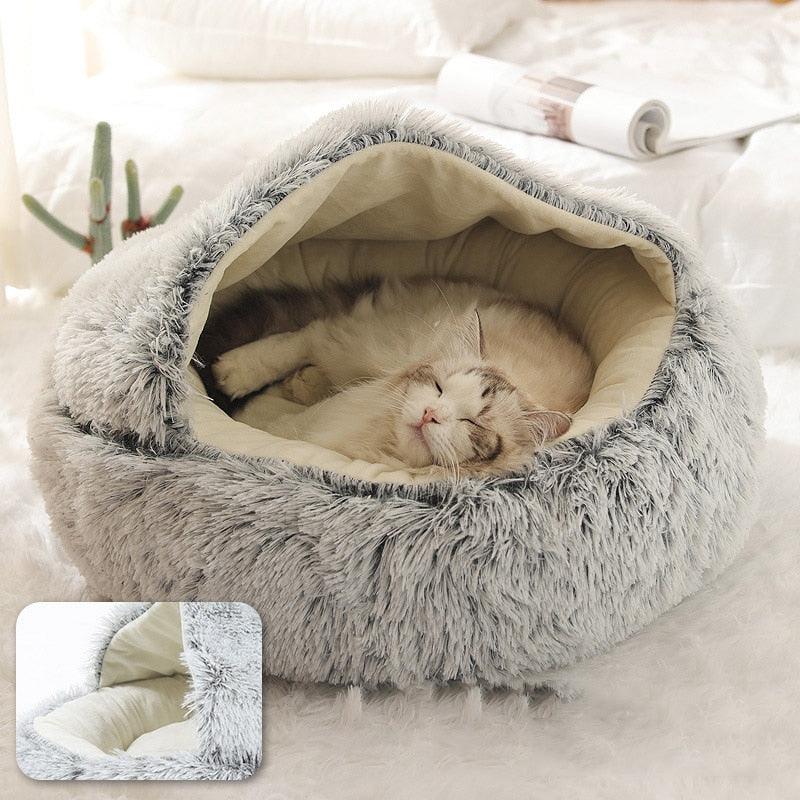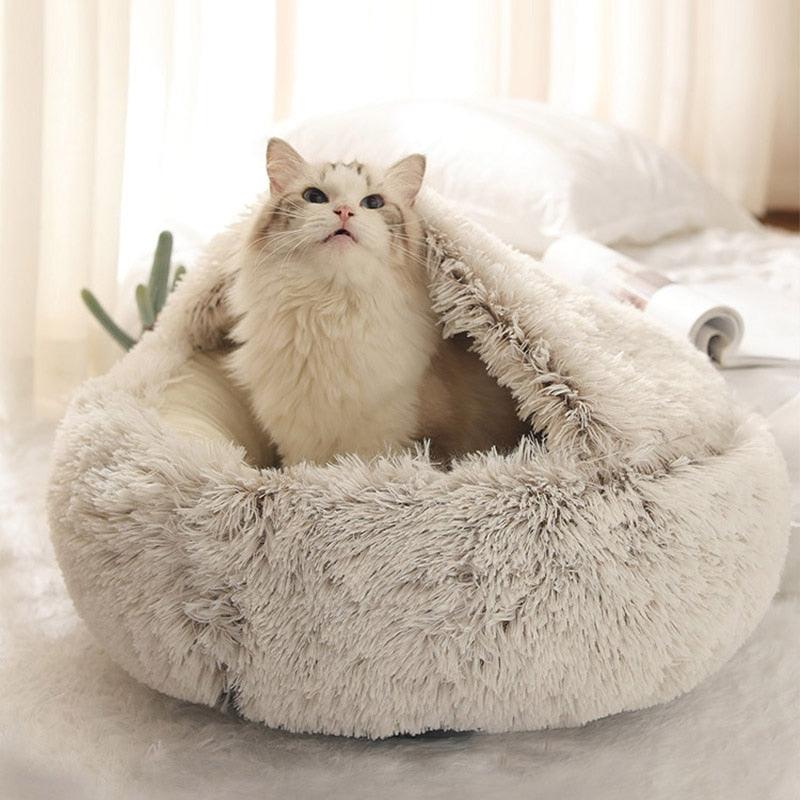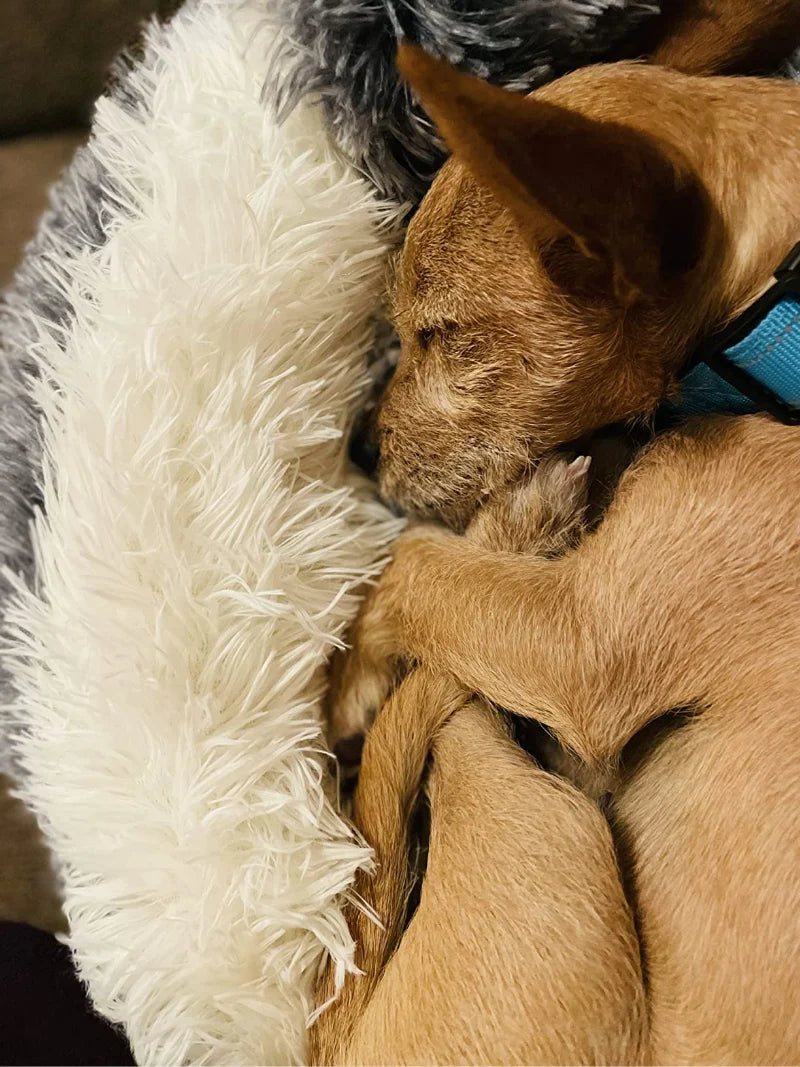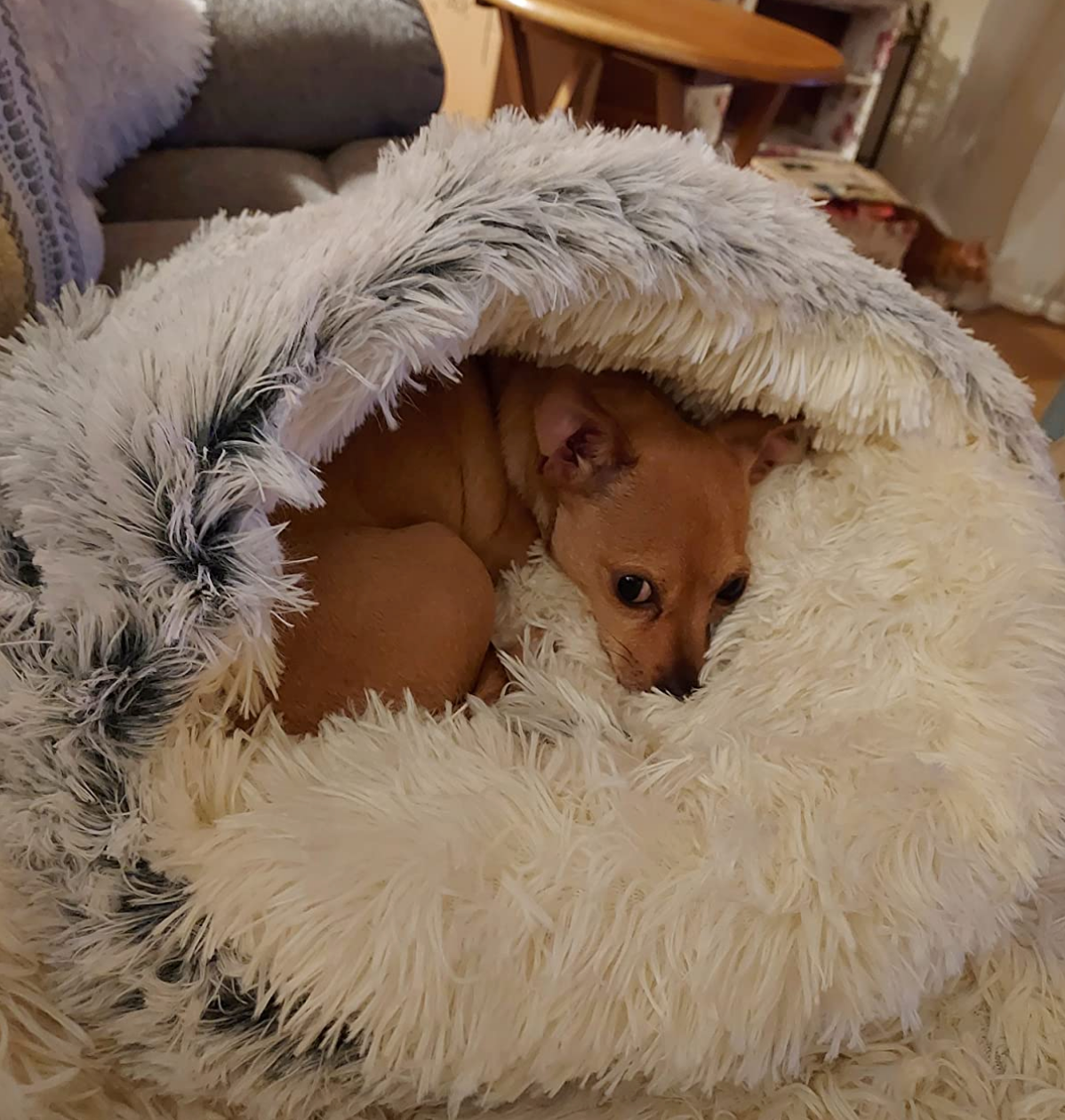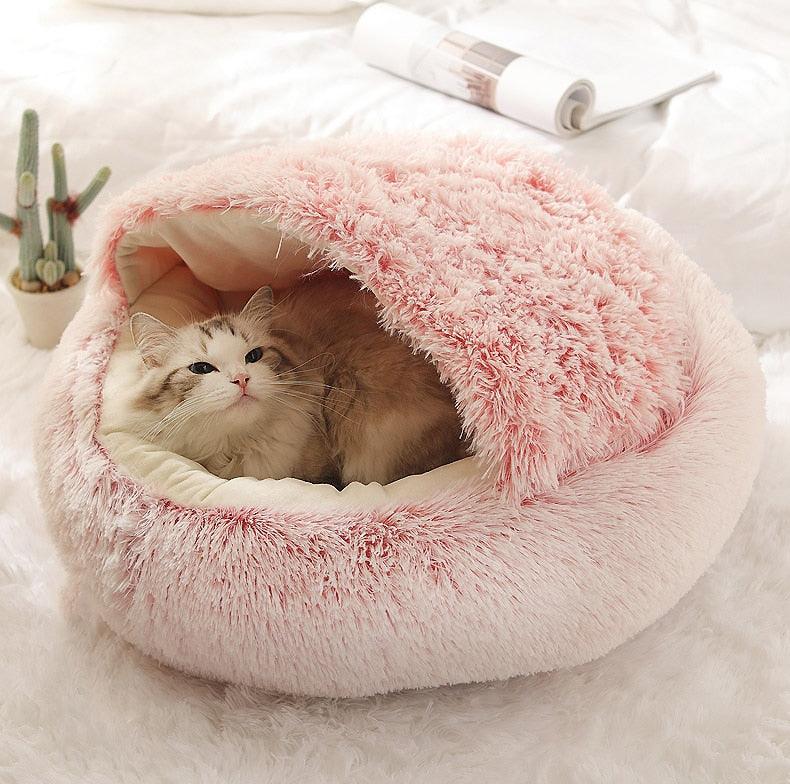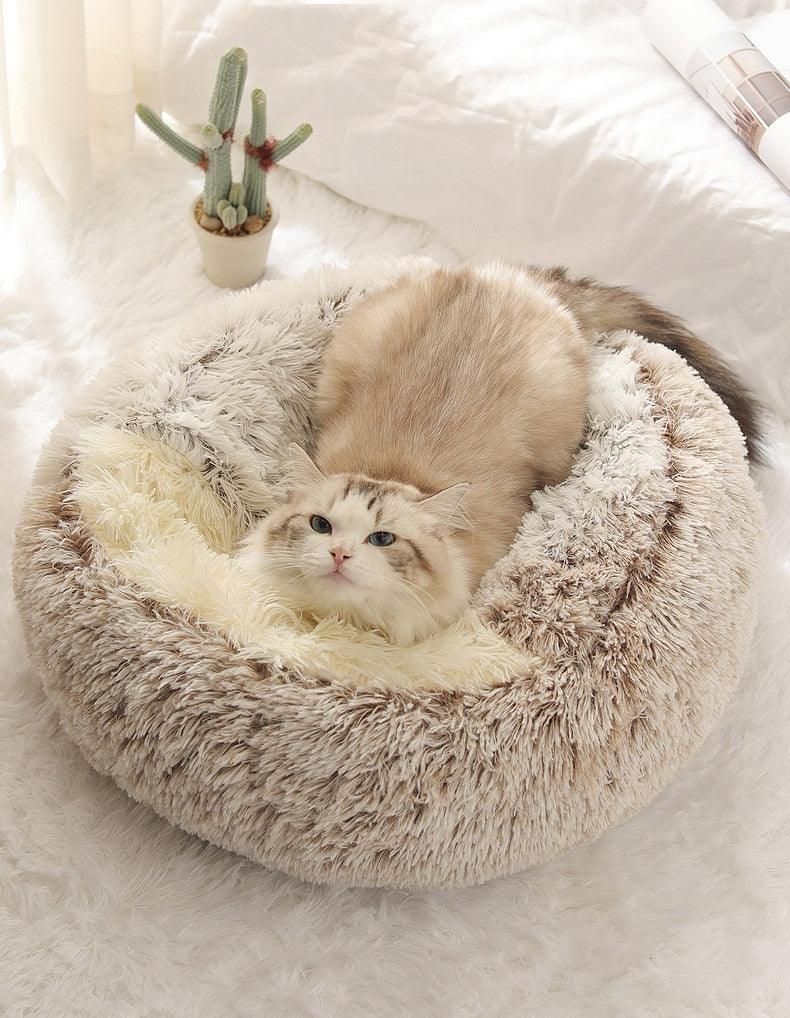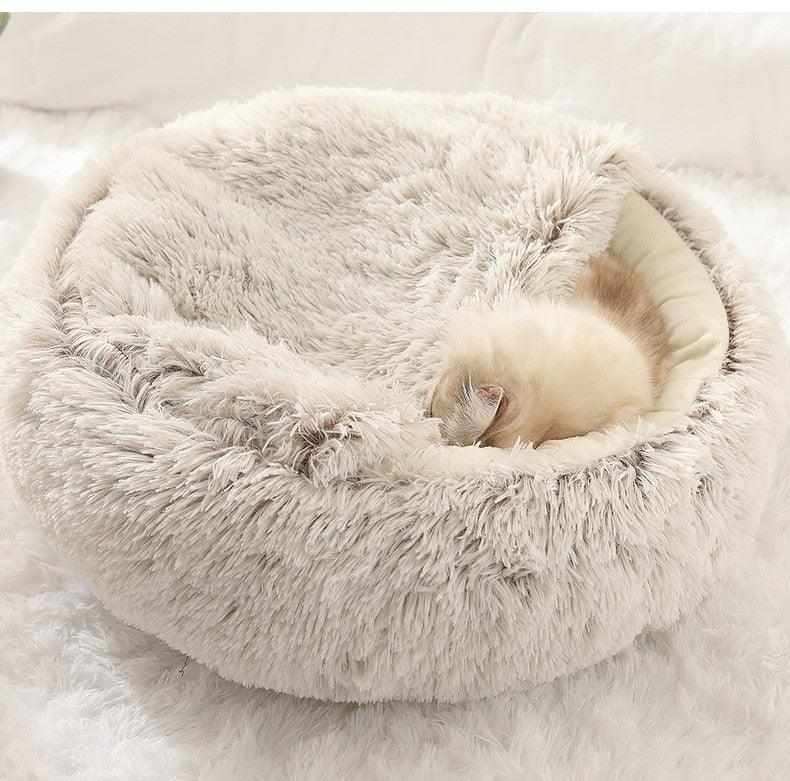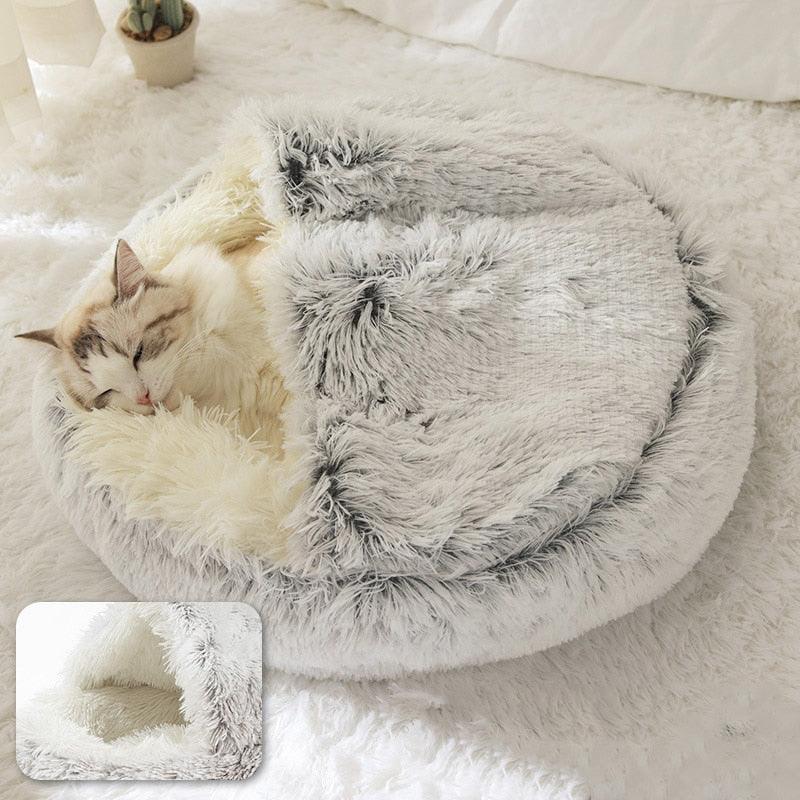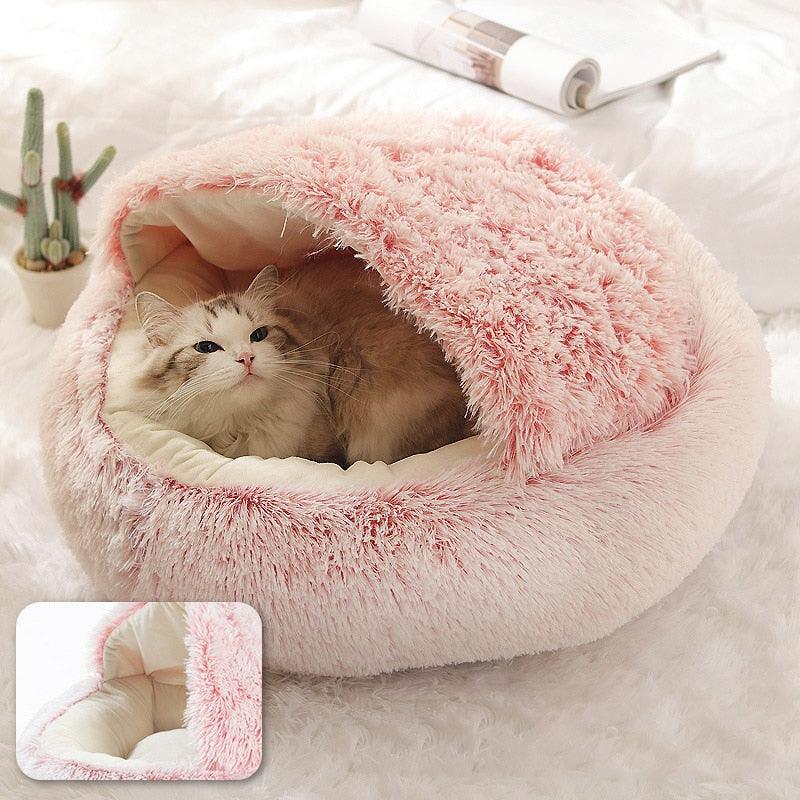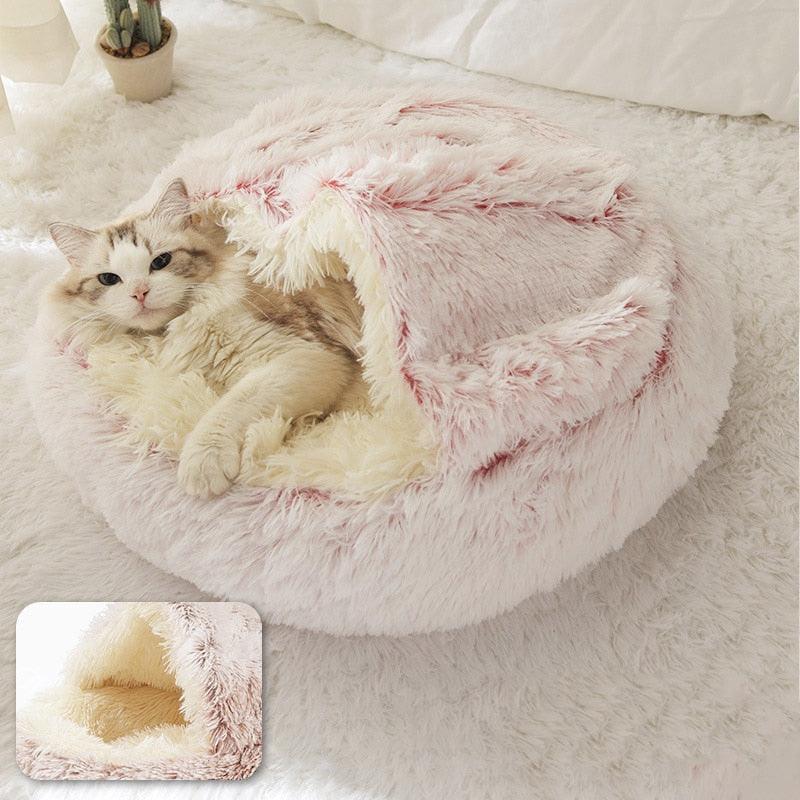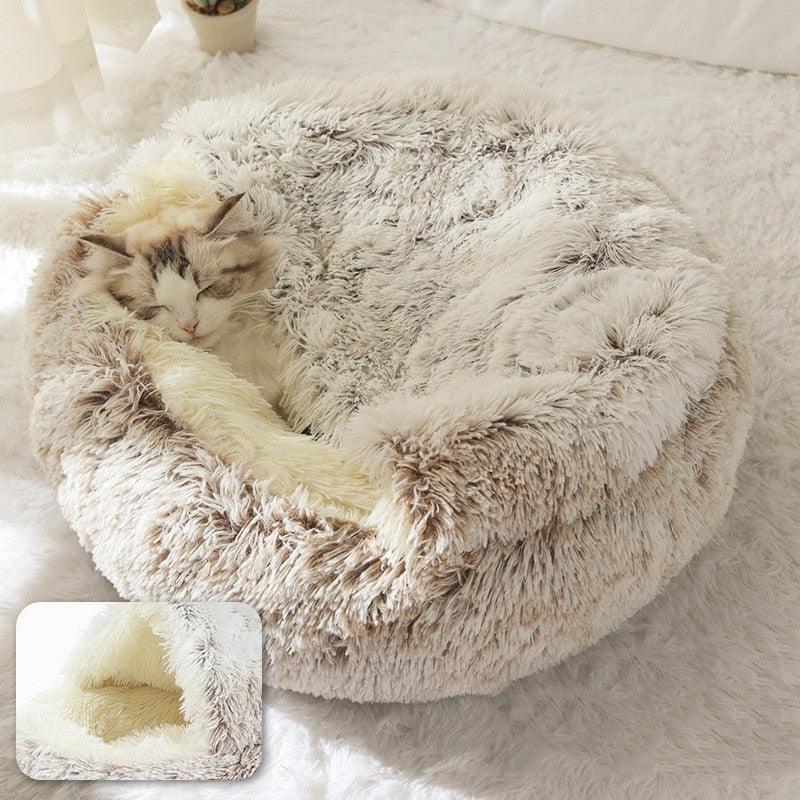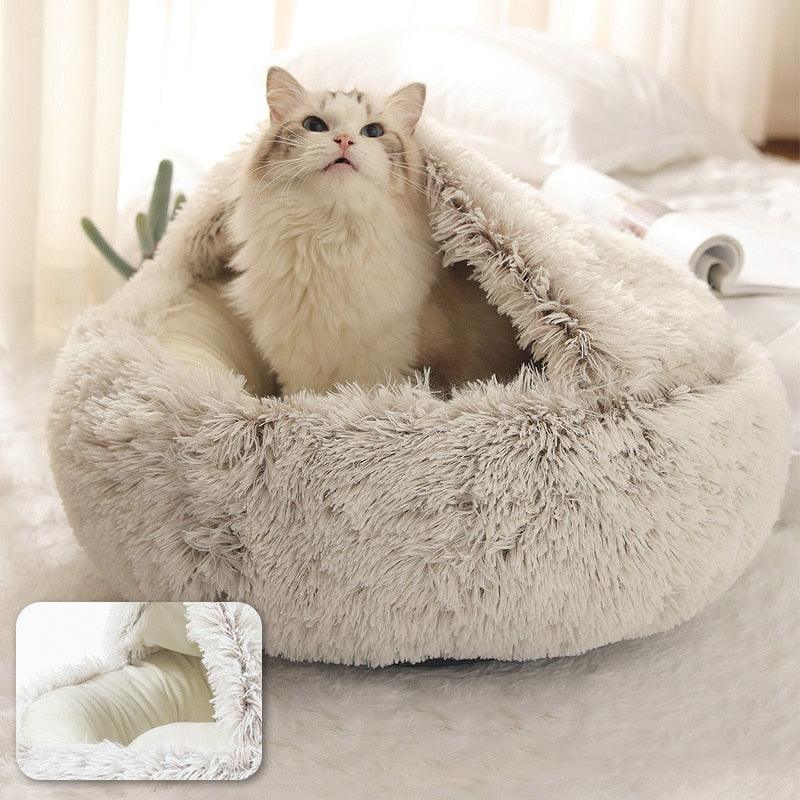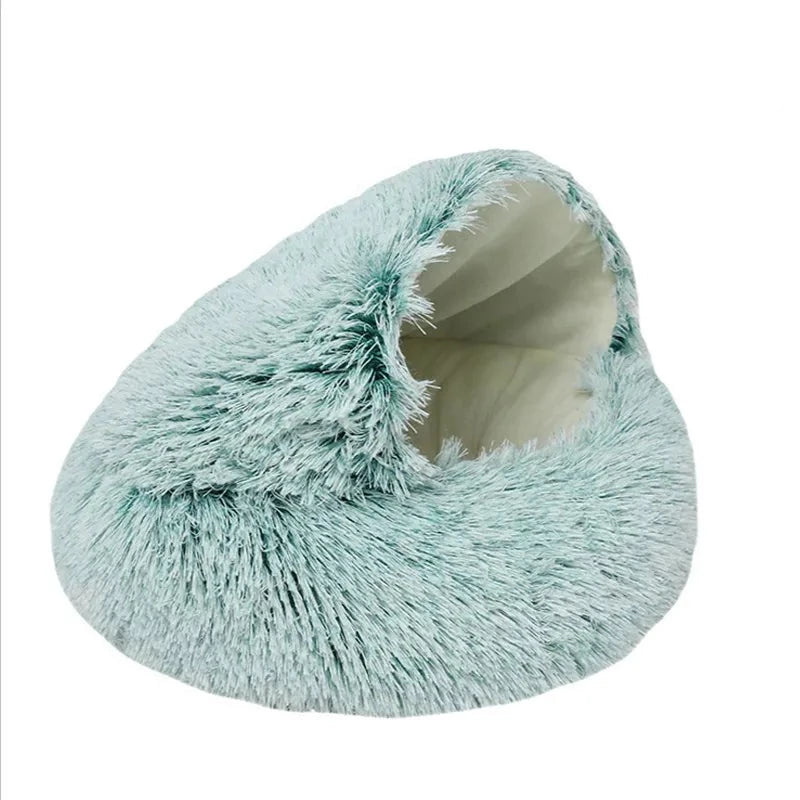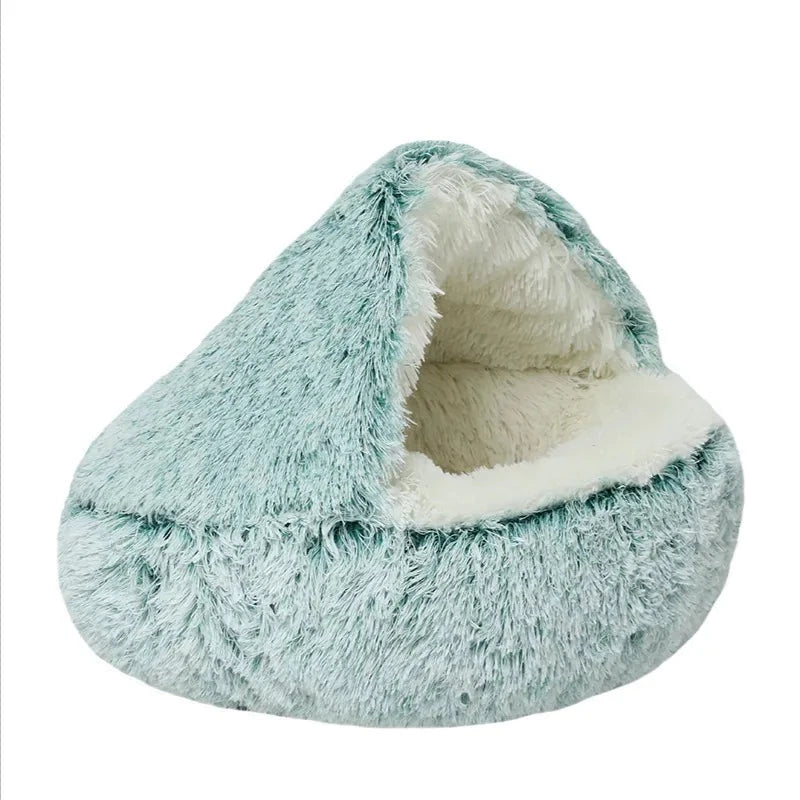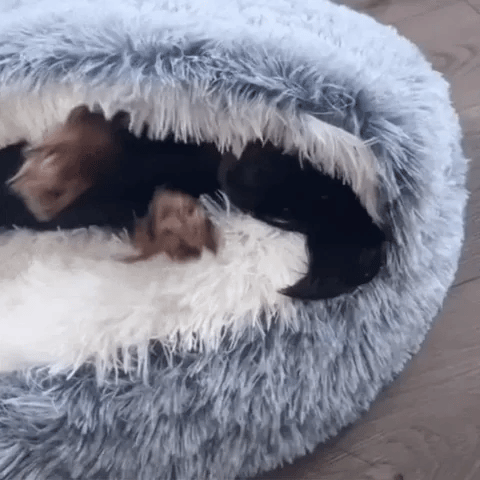 Why Karuna
There's hundreds of pet bed options available. After months of testing and refining, we are confident we have made the most functional and useful design on the market.
Machine washable
Keep your pet's favorite bed clean and fresh with our machine washable bed.
Versatile for any situation
Take your Karuna Cozy Cave Bed everywhere you go to help in stressful situations.
Cozy hood
Doubles as a snuggly blankie and ensures a perfect nights sleep every night.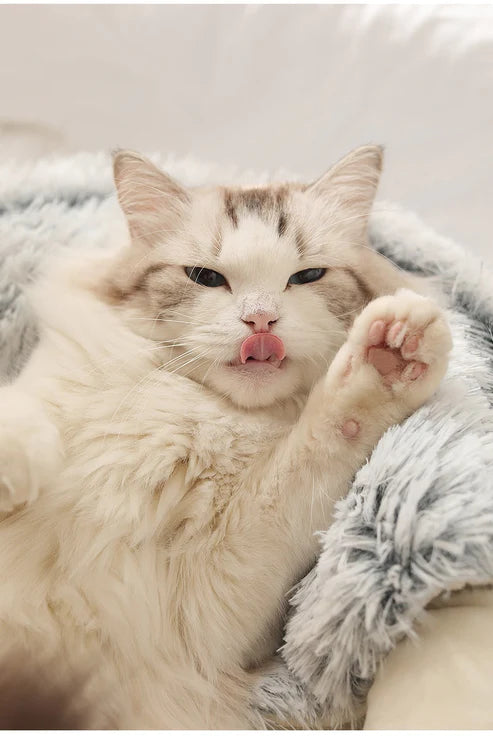 Your Pet Deserves The Best
Comfort and security are the main features of the bed. The ultra-comfortable, fur-like material provides the foundation of an incredible bed that relaxes your pet's nervous system. This allows them to calm down faster.

The cozy hood, raised rim and extra-long faux fur create a barrier, which mimics your fur baby curling up to their mother. And gives them all the warmth and security, they could possibly need.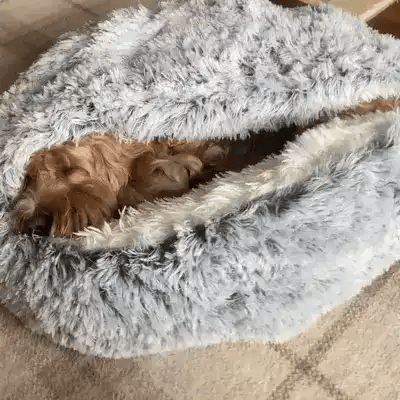 Understanding anxiety in dogs
When dogs feel anxious or stressed, they crave warmth, support, and softness. That's why the Cozy Cave Bed has supportive raised walls and is soft for burrowing. Vegan faux fur simulates the sensation of snuggling with mom.
This warm, protective environment helps to ease stress and makes dogs feel safe.
Learn more
New Combo
Regular price
$103.00 USD
Regular price
$153.00 USD
Sale price
$103.00 USD
Unit price
per
Sale
Sold out
Share
View full details